ABOUT KERALA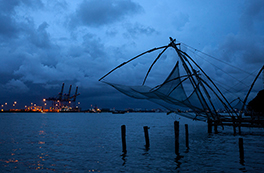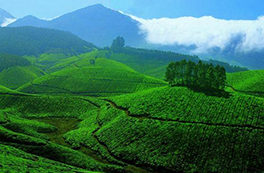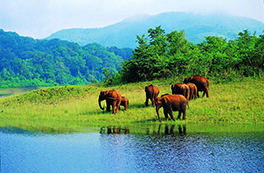 Kerala, also known as Keralam, is a state located in the South- West region of India on the cost, with Arabian Sea to the West, the western Ghats to the East and covered by a network of 44 rivers and 2 picturesque still water lakes. These features make Kerala- One of the most sought after tour destinations in Asia.
Kerala Attraction
An equable climate
A long shoreline with serene beaches.
Tranquil stretches of emerald backwaters.
Misty hill Stations and exotic wild life.
Evergreen Eco space with lush waterfalls.
Sprawling plantations and paddy fields.
Ayurvedic health holidays.
Enchanting art forms.
Magical festivals.
Historic and cultural monuments.
An exotic cuisine.
And what's more- each of these charming destinations is only 2 hour drive from each other- A Singular advantage that no other destinations can provide.
All of these will give you and your family a unique blend of experiences!!!!
Climate in Kerala
Blessed with a pleasant and equable climate throughout the year, Kerala is immensely famous around the world for its round the year monsoons. With around 120-140 rainy days per year, Kerala has a wet and maritime tropical climate influenced by the seasonal heavy rains of the southwest summer monsoons and northeast winter monsoons. Around 65% of the rainfall occurs from June to August corresponding to the southwest monsoon. The unending greenery may be attributed to these monsoons.